Running an online business is bloody hard work
You've got questions. Constantly. And—
While you probably got started in order to spend your days rolling around happily in that one delicious THING that really lights you up (Copywriting! Photography! Making teeny tiny cat hats!), you quickly realised there's a whooole lot of other stuff you need to tackle to actually make it all work…
And none of it is simple.
Things like:
✘ Picking a niche ("Is it *too* narrow? What if I can't find enough clients? What if I just really really REALLY want to do it all? Is that a good idea? Or a trap? Eeeeep!")
✘ Nailing down your offers ("Okay, but what do I include? And how the heck do I price it???")
✘ Navigating sticky client situays ("Did I eff that up, or is this dude just being a jerk? How do I chase up that unpaid invoice? How do I say no to this request without coming across as a big old crank?")
✘ Working out how to scale ("Should I raise my rates? Build a course? Hire subcontractors? Start a small agency? Go after different clients?")
✘ Marketing yourself ("GAH!" *runs for the hills*)
And we haven't even touched on the mindset stuff…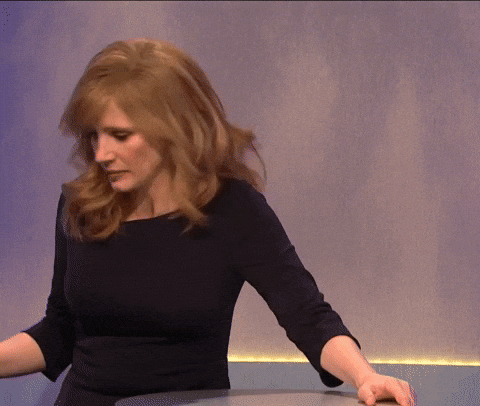 Unfortunately, Google doesn't help (you've tried) —
Because no matter what you search, the advice is never tailored to you.
Stalking your biz heroes and trying to learn by example hasn't proved all that successful either, mainly because it never feels like you're quite getting the full story.
And investing in support isn't always an option, particularly when you just need help with one specific question.
If only there was a Q&A on-demand type thing —
One that connected you with people who knew what they were talking about, and were happy to answer your questions for free.
Well, now there kinda is…
---
Introducing…
Business Badassery
The audio advice column for your online business
We're talking:
✔ bite-sized episodes
✔ that solve real-world problems
✔ with a no-holds-barred, tell-it-like-it-is kinda approach
---
Meet your hosts…
Hi! We're Amy Posner and Kirsty Fanton
Amy's a conversion copywriter, business coach and serial business owner who's been reading advice columns since she was nine. With decades of business experience, she's gotten very good at quickly reading situations and coming up with solutions – especially on the fly.
Kirsty's a launch copywriter and ex-psychotherapist, who's smack bang in the middle of scaling her business with online courses. She's good at making sense of human tendencies, selling things with words, and only following the work that feels good.
We'd love to help you solve your current dilemma
Subscribe below to get your hands on our super secret question submission form (which you can use to ask us questions now, or keep in your back pocket for the future) and get notified whenever a new episode drops. You never know when the question you've been pondering just might get covered….
By submitting your details, you're joining our list, which means you'll hear from us on a semi-regular basis. From time to time, you may also hear about our paid offers (which you can reject or ignore through simple silence). You're free to unsubscribe at any time.
---
Wondering why you'd want to listen to us?
Here's a snippet of what some of our coaching clients have to say…
"Amy and Kirsty are wonderful, wise and witty!
I already push myself hard enough so I'm not interested in working with coaches that are going to "crack the whip" and "kick my arse".
Kirsty and Amy both have a gently challenging coaching style. I always left sessions feeling validated, smart and capable but with a clear idea of how to make things even betterer." — Anna Rogan
---
"Kirsty seems to have this ability to see things that aren't being said. And then she brings them to light in such a nurturing way.
Amy is direct AND caring all at the same time. It makes it easier for me to get to the point cause I know you'll get to the point when you ask about the things you need more info on.
Together — I love that neither of them hold back when their opinion/suggestion/perspective differs from the other's. It just makes it all so much more valuable.
Also, they're both so genuine, warm, smart and hilarious. Those 'good' traits just compound when you put the two of them together, ya know?" — Miish Grixti
---
"All I'd ever heard about Amy was that she's a great coach. Welp, she's a great coach. Knows the right questions to ask to get through the bullshit and get to the root issue.
And my sweet, sweet Kirsty. Using all of her best therapy tricks to keep us moving forward. And making us feel loved 🙂
Together? Stop. So good. I have never felt so supported.
I think the value in coaching is having someone hold a bigger vision for you than you can see yourself. So having TWO of you hold that for me was extremely motivating." — Megan Baird